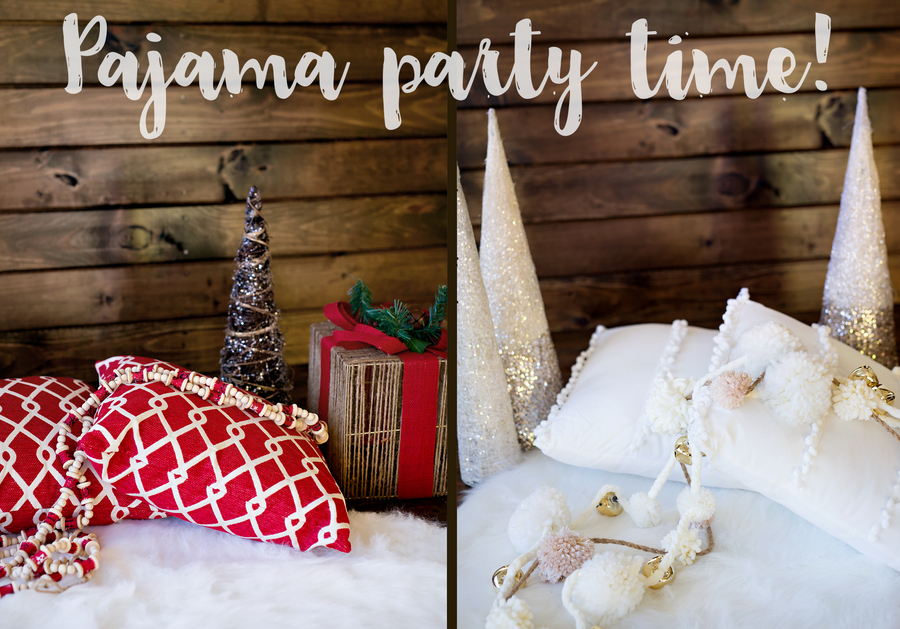 I am so SO very excited to announce my first ever studio event!!! Having been in the space for over a year and a half now, I had the idea earlier this year to do some holiday pajama mini sessions. So I planned and planned (and shopped!) for quite a while to come up with these two options that I think you are all going to absolutely LOVE. I built two walls (yes, me, all by myself!) to create a beautiful custom dark stained wood floor and background for the different options.
Both sets feature fun wintry decor, cozy (faux) fur throws and pillows and I think everyone will be able to find something they love.
Rustic Christmas
The first option I am calling the Rustic Christmas option. This set will have all reds, creams, browns, wood tones – very warm, cozy, lodge type of feel. This set *is* more Christmas oriented in style with presents and reds.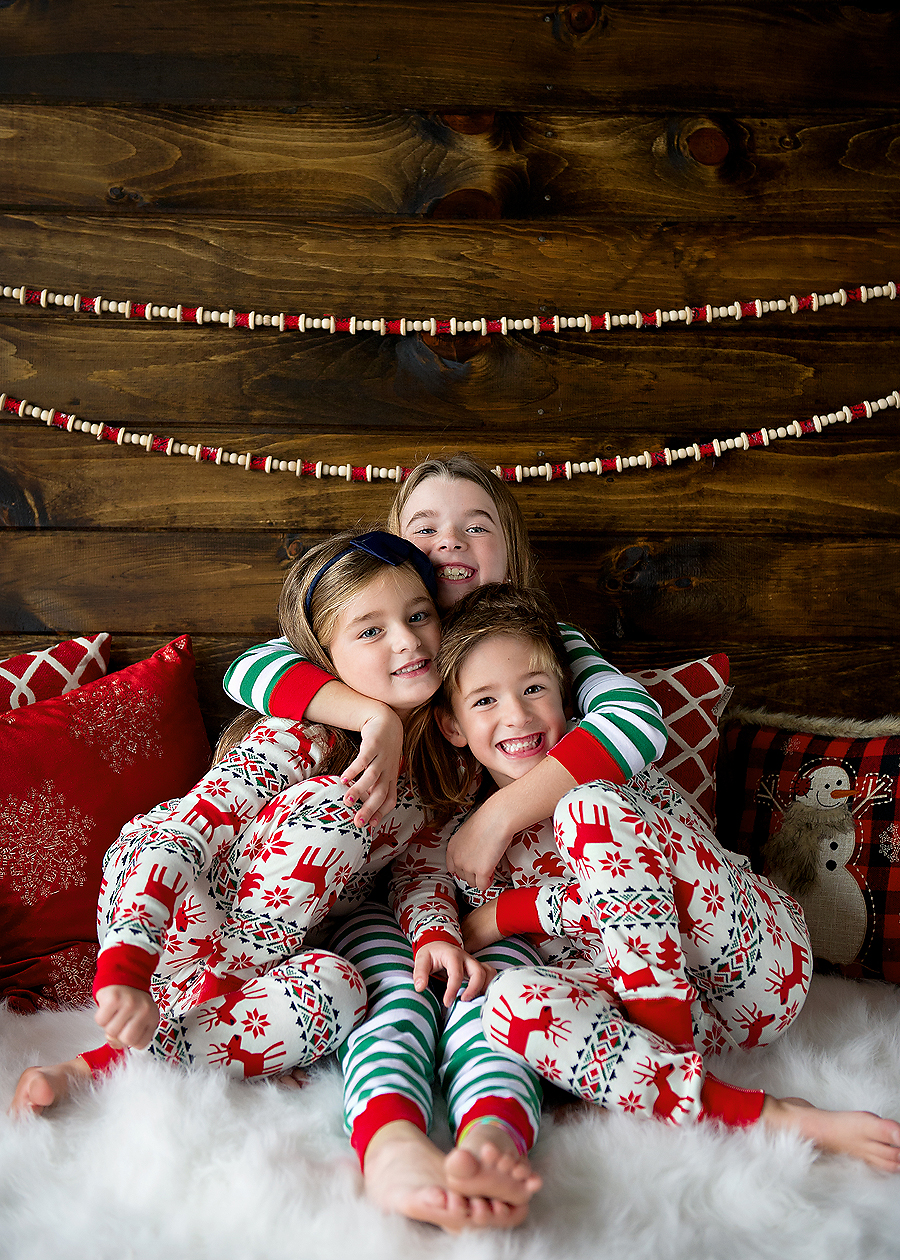 Winter Wonderland
The second option I have decided to call the Winter Wonderland option. This features beautiful tall conical trees in whites, creams, and golds. Puffballs, jingle bells, white fur, etc. This is a more holiday-neutral setting.
Details
Each look will have it's own set times for ease of setup and take down but are going to be offered on each day. These sessions are for **children only** and there is a limit of three children. If you have more than three children you will simply need to book consecutive sessions! Sessions will be held in my studio here in Cumberland, last ten minutes and include three (3) high-resolution digital files. Additional files will be available for purchase. I will also be offering a limited amount of beautiful hand-crafted ornament frames that I selected just for these minis – perfect for a keepsake, and beautiful grandparent gifts as well!
Cost
$175
Rustic Christmas
Saturday, November 18  9:00 AM – 12:00 PM
and
Sunday, November 19  1:00 PM – 3:00 PM

Winter Wonderland
Saturday, November 18  1:00 PM – 3:00 PM
and
Sunday, November 19  9:00 AM – 12:00 PM
Amy Ro Photography Studio
1 Reservoir Road, Cumberland, RI
(See Map)
Please note, these are first come first serve, and payment will be due upon booking.
I can't wait to see you!!!
-Amy